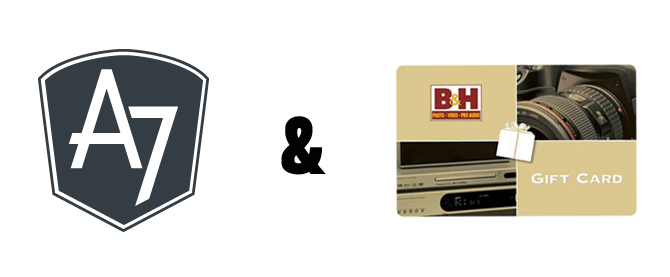 Greetings photographers and future New York Photo Awards participants! We are psyched to announce that B&H and A7 will be giving two lucky interim prize winners special gifts for the next four Fridays: July 13, 20, 27 and August 3. 
On each date, one interim winner selected by A7 co-founder, Craig Hackey will receive a 100% premium quality leather camera strap from A7, and another interim winner, as selected by a member of the NYPH staff, will receive a $50 gift card courtesy, B&H.
Submit early to increase your chances. The competition for interim prizes will grow more fierce as we near the August 17 submission deadline.
In order to be considered, for one of the interium prizes, you must submit to The New York Photo Awards. Winning an interim prize does not disqualify you from winning additional general and category prizes.