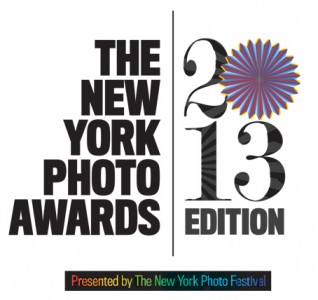 Congratulations to the following winners of Round One of the 2013 edition of The New York Photo Awards:
Fine Art Single Image: Amanda Dandeneau
Student Fine Art Single Image: Alejandra Carles-Tolra
Documentary Single Image: Jessica Antola
Student Documentary Single Image: Jian Gao
Fine Art Series: Simone Cavadini
Student Fine Art Series: Carlotta Cardana
Documentary Series: Sebastiano Tomada
Student Documentary Series: M. A. Naser
Photographic Book: Brett Van Ort
Student Photographic Book: John Deamond
Round One Winners Exhibition:
September 27 – October 25
POWERHOUSE Arena Mezzanine Gallery
37 Main Street
Brooklyn, NY 11201
Hours:
Monday – Wednesday: 10am – 7pm
Thursday – Friday: 10am – 8pm
Saturday: 11am – 8pm
Sunday: 11am – 7pm
PLEASE NOTE: 
The POWERHOUSE Arena will be closed to the public for a private event on Friday, September 27th from 5pm-Close and will re-open the following morning at 11am. 
---

The 17th Annual DUMBO Arts Festival will take place from Friday, September 27 to Sunday, September 29, 2013.
One of the city's largest and most ambitious arts events, the DUMBO Arts Festival will draw an expected 200,000 people to DUMBO to experience extraordinary art by more than 400 artists from around the world.
Set amid the backdrop of the Brooklyn Bridge and the Manhattan skyline in one of the city's most tech-friendly and culturally rich hubs, performances and exhibits will fill more than 50 stages, while 100 artists' studios will open their doors as the entire neighborhood becomes an exuberant arts playground.  For the full festival schedule visit www.dumboartsfestival.com.