JURORS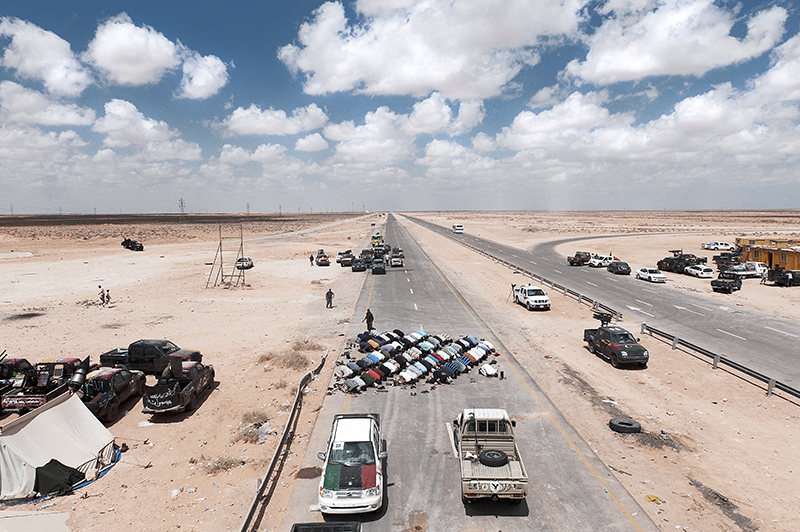 The New York Photo Awards 2013 is pleased to introduce this year's esteemed jurors:
Bruno Ceschel – Director, Self Publish Be Happy
Craig Cohen – Executive Publisher, powerHouse Books
Kathy Grayson – Owner, The Hole Gallery
Adriana Teresa Letorney – Creative Director & co-Founder of FotoVisura Inc.
Graham Letorney – Co-founder and Lead Designer and Web Producer, FotoVisura Inc.
Jacob Pastrovich – Assistant Director, New York Photo Festival; New Media Associate, powerHouse Books
Daniel Power – Co-Founder, New York Photo Festival; CEO, powerHouse Books
David Rosenberg – Editor, Slate Magazine's Behold
Walker Waugh – Director, Yancey Richardson Gallery
There is no limit on the number of submissions across any category: Fine Art, Documentary, and Photobooks. Winning work will be chosen by the jurors. Submissions in multiple categories increases chances for exposure and recognition; entrants are encouraged to submit early to benefit from chronological placement in juror review tables.
BIOS:
Bruno Ceschel is a writer, curator and lecturer in Photography at the University of the Arts London. He is the founder of Self Publish, Be Happy (SPBH), an organization that collects, promotes and studies contemporary self-published photo books. SPBH collection contains more than 1,000 publications and with an extensive series of workshops, talks and projects the organization has become a platform for a worldwide community of contemporary photographers.  Ceschel writes regularly for various international publications such as FOAM and Aperture and is the co-editor of a forthcoming issue of the journal, Photography and Culture. He has published and edited numerous photography books, and participated in events at numerous institutions including the ICA, Tate Modern, and MoMA PS1, amongst others.
Craig Cohen is the Executive Publisher at powerHouse Books, and has been with the firm since 1996. He has been responsible for signing, designing, manufacturing, and selling over $5MM in artist's books and pop culture visual tomes in his three years as Publisher.
Kathy Grayson is a curator and writer in New York City who owns and operates the contemporary art gallery The Hole on the Bowery. After working at Deitch Projects as a director from 2002-2010, she opened her gallery in summer 2010 when Jeffrey Deitch left to become the director of the MOCA in Los Angeles. While at Deitch, Grayson curated or presented many high profile group and solo exhibitions and released numerous catalogues, and has curated exhibitions outside of Deitch including the Bergen Kunsthalle, the Deste Museum in Athens, the Garage in Moscow and the Macro Museum in Rome. The Hole is located in a 4000sqft space on the Bowery and presents monthly exhibitions and many other types of art events. She is the arts editor at i-D Magazine and contributes to many others.
Adriana Teresa Letorney is the Co-founder & Creative Director of FotoVisura Inc—a publishing, production, design, and online media company dedicated to photography. FotoVisura Inc. has produced numerous projects, most notably, Visura Magazine, FotoVisura.com, The FotoVisura Grant, The FotoVisura Pavilion and The Photo-Editing and Post Production Workshops at The Visura Lodge in Stowe, Vermont. In addition, she is a guest writer at the New York Times Lens Blog and Huffington Post.
Graham Letorney is the co-founder and lead designer and web producer for FotoVisura Inc. In addition, Graham initiated and curates a photography column titled, 100 Words: Photographers Speak, for NPR's Picture Show Blog. He is also the lead editor of Visura Spotlight for students and emerging artists on Visura Magazine. Graham has collaborated with numerous institutions, including Magnum Agency, National Geographic, NPR, New York Photo Festival, powerHouse, and others.
Jacob Pastrovich is the Assistant Director at the New York Photo Festival and has produced numerous exhibitions for the organization, along with exhibitions at The POWERHOUSE Arena. He previously worked at a photography resource center in Philadelphia as the head of the education and competitions department. Pastrovich is also an independent writer and photographer.
Daniel Power is a Co-Founder of the New York Photo Festival, established in 2008, and is the CEO of powerHouse Cultural Entertainment, Inc., a fancy name for…book publishing (est. 1995) and related initiatives, including The POWERHOUSE Arena (2006), and powerHouse Packaging & Supply (formally Quirk, 2011).
David Rosenberg is the editor of Slate Magazine's photo blog Behold. He started his career at Sygma in the late 90s and has since worked as a photography producer, director and editor for a wide range of publications and organizations including TENNIS Magazine, Us Weekly, Rolling Stone and the Bill & Melinda Gates Foundation. Rosenberg has extensive international experience producing shoots for fashion, portrait, documentary and still-life photography. He is an avid photographer and enjoys discovering and working with both new and established photographers.
Walker Waugh is the Director of Yancey Richardson Gallery, specializing in contemporary fine art photography. The gallery represents a range of emerging, mid-career, and 20th century photographers, including Alex Prager, Andrew Moore, and Sebastiao Salgado, among many others. Waugh previously co-founded and was the director of WORK Gallery, a red tin shack on the Red Hook, Brooklyn waterfront dedicated to emerging artists working across all mediums. He also works as an independent curator and writer. Waugh has a BA from Williams College and is originally from the Flint Hills of Kansas.